Hardware Store in Panchkula – Locating and associating with the right hardware store facilitates your home construction operations well. Amongst the massive number, you'll have to approach the appropriate destination where you can contain all the required stuff in the sack. In this blog, we're here to compile some of the best hardware stores in Panchkula to aid your discovery.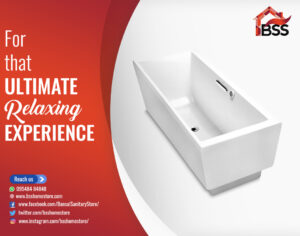 When it comes to planning a new home construction or renovation, essential hardware and materials are among the initials to hit the mind. You'll have to collect all the stuff before you embark on your home construction/renovation journey. We all are familiar with the famous proverb that homes aren't built frequently. Hence, it becomes mandatory to adopt a heedful approach while choosing the right and quality material for your loving home.
Choosing the Right Hardware Store Impacts the Project Wholly
No one can even think of compromising the quality concern when it is the question of building a home of dreams. It is likely to attract a huge portion of your hard-earned savings to land you into your newly-constructed home. Therefore, you take care of every component involved in the process and try to deploy the best available resources and materials.
After you finalize some crucial decisions with professionals about your project, the next big thing is to identify the best partner where you can buy all the hardware material required for the project. In the brick-and-mortar house, there're lots of constructions that remain for later stages before giving the final touch. Generally, it involves;
Flooring
Interiors
Exteriors
Glasswork
Kitchen and bathroom profiles
Doors & windows
All these departments snatch a whole lot of attention, time and investment as well. This is where only a professionally organized hardware store can help you out. You might need to find a competent supplier of hardware items that can deliver the required stuff made by international brands at reasonable prices. The following are a few tips you need to keep in mind while selecting the best store to buy hardware materials –
It must have enough experience in the business of hardware equipment to serve you professionally.
Further, the store should be dealing in all the relevant stuff and goods that you need for your project.
The hardware material must be from globally recognized brands.
Price affordability is another considerable prospect.
Moreover, it should be located as near to your site as possible.
Online presence also facilitates abundantly.
The store must have a customer-friendly return policy.
Authorized and genuine (ISI-marked) products
100% customer satisfaction
Top Hardware Stores in Panchkula 2021
This section of the episode aims to enlist some of the selected hardware stores based in Panchkula, Chandigarh, and Mohali. Make sure you explore the list until the end to capture the perfect partner to tone up your sweet home dream. Let's hop right in.
Bansal Sanitary Store
Constituted back in 1981, Bansal Sanitary Store (BSS) is, inarguably, one of the best hardware stores in Panchkula, Mohali, and Chandigarh. Backed by a team of professionals, the store is all set to facilitate customers from across the region with a gargantuan range of hardware solutions. At Bansal Sanitary, you will access the following items –
Aluminum doors/windows
Crockery Units/Cabinets
Bar Units/Cabinets
Designer Tiles
Kitchen Appliances & Accessories
Bathroom Accessories
Glass Doors & Enclosures
Interior Tiles
Kitchen Sinks/Faucets
Pressure Pumps
Showering Solutions
Storage Tanks
Wooden Flooring
uPVC Windows/Doors
Therefore, BSS covers the full range of home sanitary and construction hardware materials to serve you across every department.
JK Hardware and Mill Stores
It is another reputed name in the market of hardware and building solutions. You get in touch with the comprehensive network of quality hardware items to facilitate your projects impeccably.
Ganga Enterprises
Located in Panchkula, Ganga Enterprises comes with renowned home appliances. Quality, 100% customer satisfaction, dedication and support are some of the highlighting specialties of the hardware store. Moreover, you get kitchen and bathroom solutions, flooring and across many other sectors.
Shankar Hardware & Paints
Similarly, interested individuals can also reach Shankar Hardware to grab a superior collection of hardware solutions under the same roof. The Panchkula-based enterprise deals with a cumbersome package of kitchen, bathroom, and interior/exterior solutions. Also, the price policy tends to attract visitors, of course.
Gulati Brothers
Last but not least, Gulati Brothers is another worth considering hardware store in the tri-city. Based in Sector 11, Panchkula, it promises to deliver quality-driven home sanitary and construction solutions at competitive prices. Additionally, it also represents a massive range of hardware equipment under the portfolio.
Conclusion
Wrapping up the list of hardware stores in Panchkula, it is always beneficial to partner with a reliable service provider for home sanitary solutions. We've tried hard to accumulate the top-ranked hardware providers in the city. Hopefully, this will meet your very purpose of visiting the page.